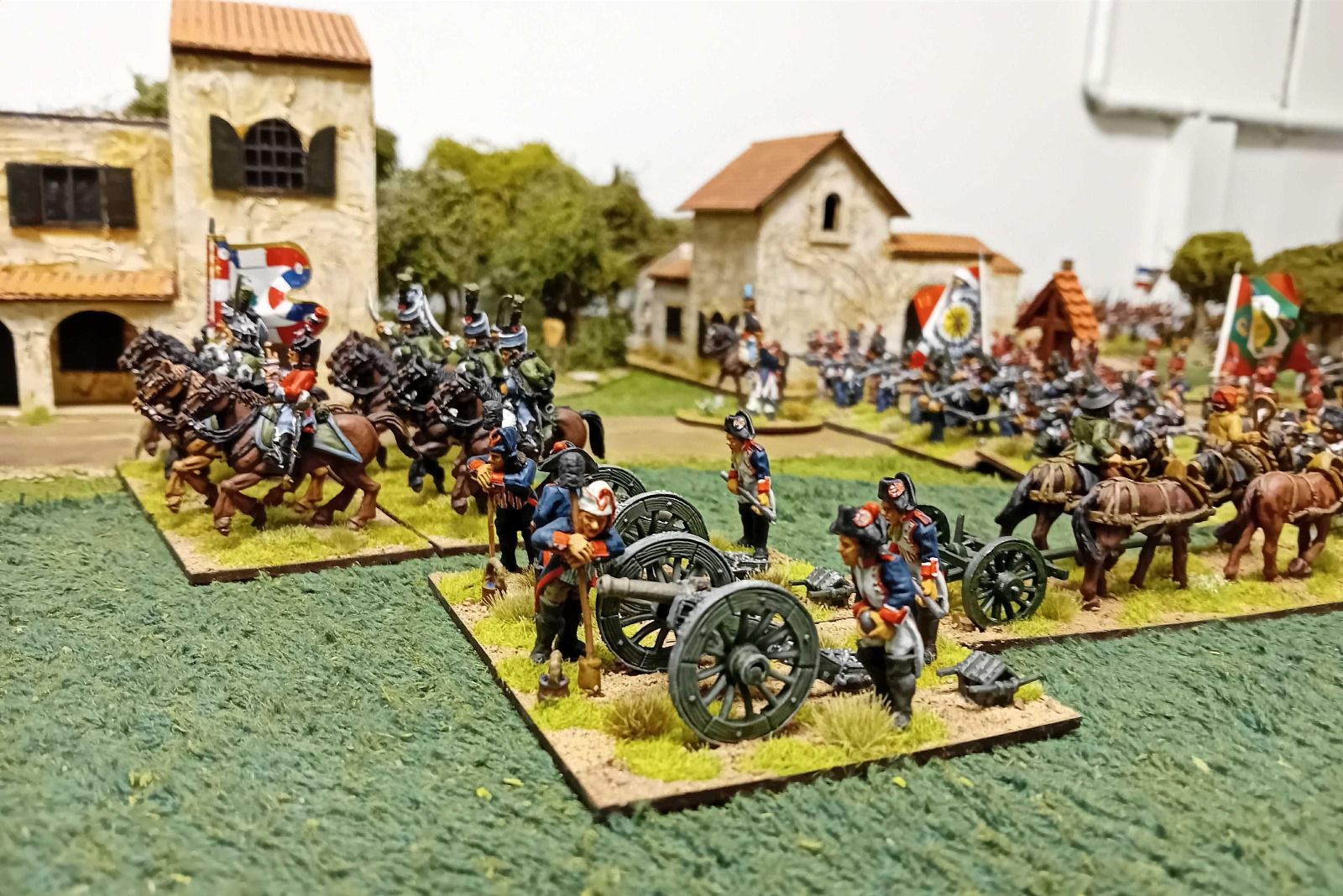 A bit of a FRW bash in GHQ this week. Lots of pictures over on my blog of course.
Grizzly Madam
Posts: 4166
Joined: Sat Sep 09, 2017 2:13 pm
Location: Newcastle upon Tyne
Contact:
Gaynor
Posts: 1758
Joined: Fri Sep 15, 2017 8:55 am
Location: Newcastle
Grizzly Madam
Posts: 8775
Joined: Thu Sep 14, 2017 5:32 pm
Location: The wilds of Surrey
I absolutely love this era and its northern European counterpart - I only wish more manufacturers made figures for it (or that one or two just managed to keep going and actually complete such a range).
Kein Plan überlebt den ersten Kontakt mit den Würfeln. (No plan survives the first contact with the dice.)
Baron Mannshed von Wreckedoften, First Sea Lord of the Bavarian Admiralty.
Love seeing those Revolutionary Wars games.

Iain
There are some lovely figures and buildings in that game
Very nice, Penda. The hussars/chasseurs/frog cavalry in red have come up really well.
If "The System" is the answer, who asked such a bloody stupid question?
Jezebel
Posts: 2504
Joined: Mon Sep 11, 2017 9:31 am
Location: In the Middle
Contact:
Really good looking collection and game