Cheers Doug! Oh yes, ALWAYS paint the edges! It makes a massive difference.
FreddBloggs

wrote:

↑

Thu Oct 19, 2023 11:34 am

Also in this period Bagpipes were not exclusively Scottish, the Sussex Regiment had pipers....
And the Austrian Artillery!
Spooky halloween Goths. I normally paint Gripping Beast figures up quite well (for me) but these just didnt turn out that great and an exploding silver paint bottle caused an emergency clean up and slight repaint. I'm painting to game these days though. It's more about getting on and getting stuff done.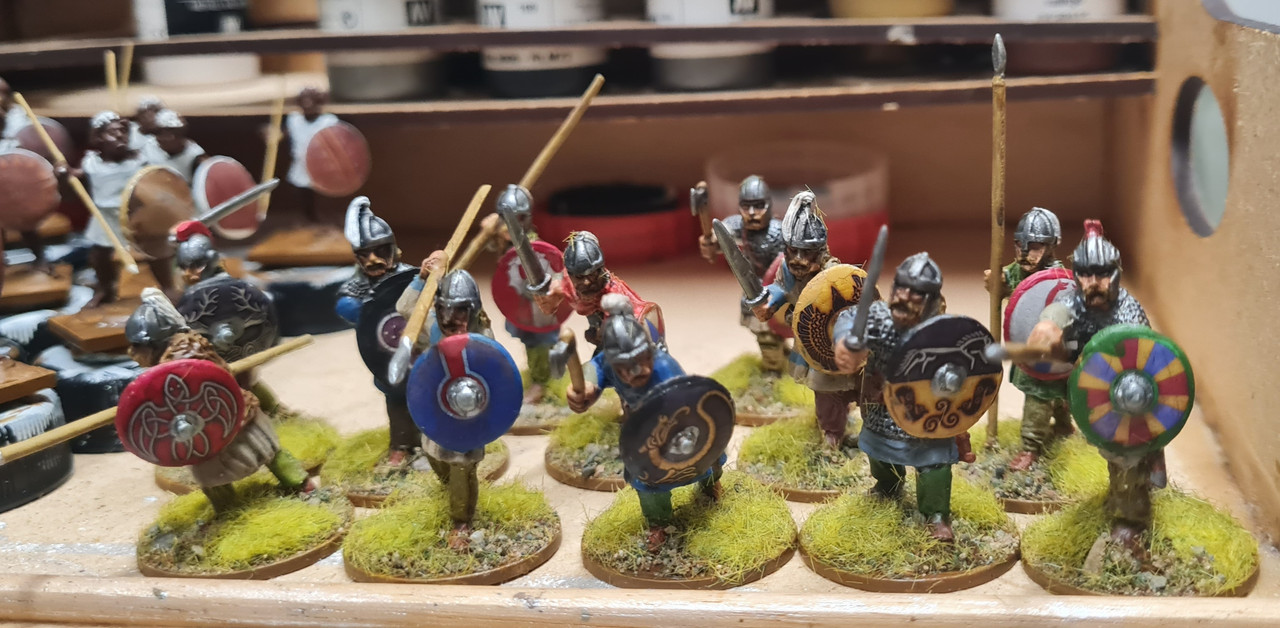 They look pretty good to me. Maybe a shading wash might take them to the next level?
They will do nicely I think. We all sometimes overthink the painting of figures, I know I do. I'd be pleased to have painted those, well done.
Well done Tim those are nice
Grizzly Madam
Posts: 4172
Joined: Sat Sep 09, 2017 2:13 pm
Location: Newcastle upon Tyne
Contact:
They are splendid. Look forward to killing them at Ayton...
They may only be 'painted to game', but they look terrific, Tim. And you're showing them at double actual size as well!

Iain
Jezebel
Posts: 2505
Joined: Mon Sep 11, 2017 9:31 am
Location: In the Middle
Contact:
Grizzly Madam
Posts: 8782
Joined: Thu Sep 14, 2017 5:32 pm
Location: The wilds of Surrey
Yep, spiffing job there, sport.
Kein Plan überlebt den ersten Kontakt mit den Würfeln. (No plan survives the first contact with the dice.)
Baron Mannshed von Wreckedoften, First Sea Lord of the Bavarian Admiralty.