Spent this week rebasing some generic pirates from 30mm base to 20mm bases as they fit better on ships and will work as ships crews.
I also have 30+ Crann Tara sailors on the workbench.
ship with cannons, crews are generic and the bases have been painted in a general wood colour
rather than sand and grass.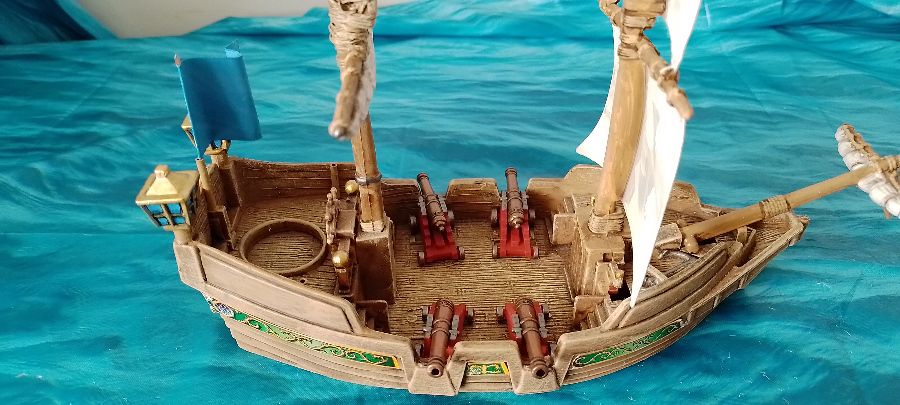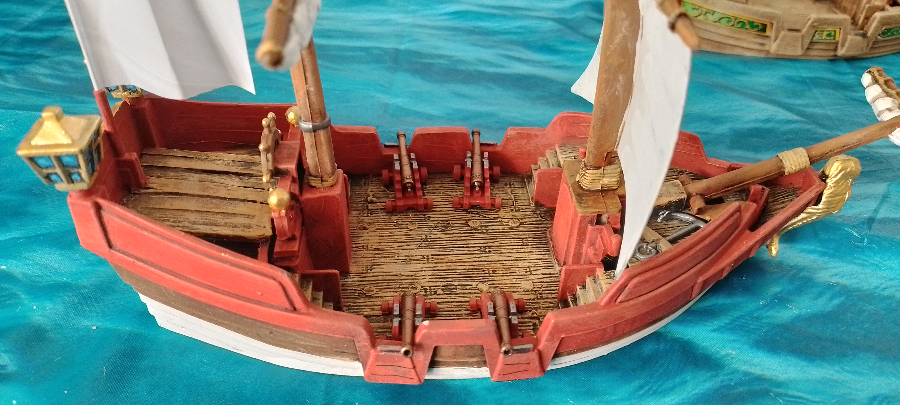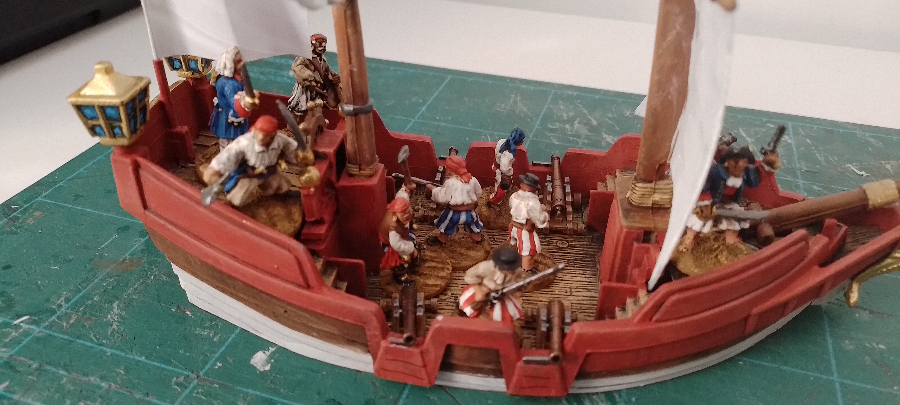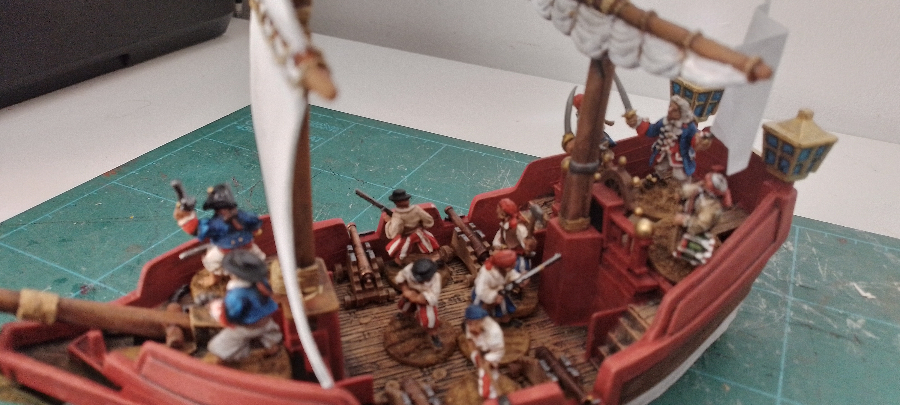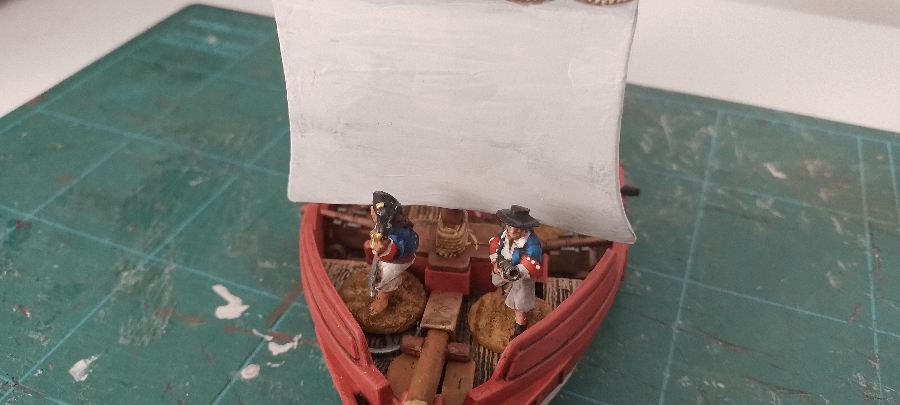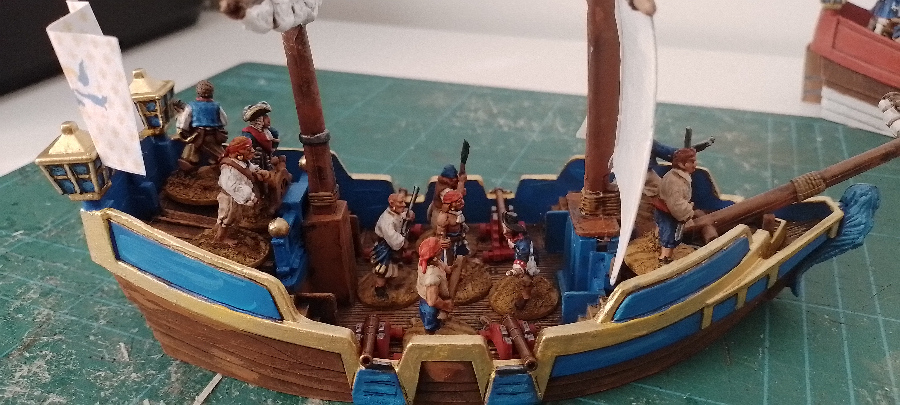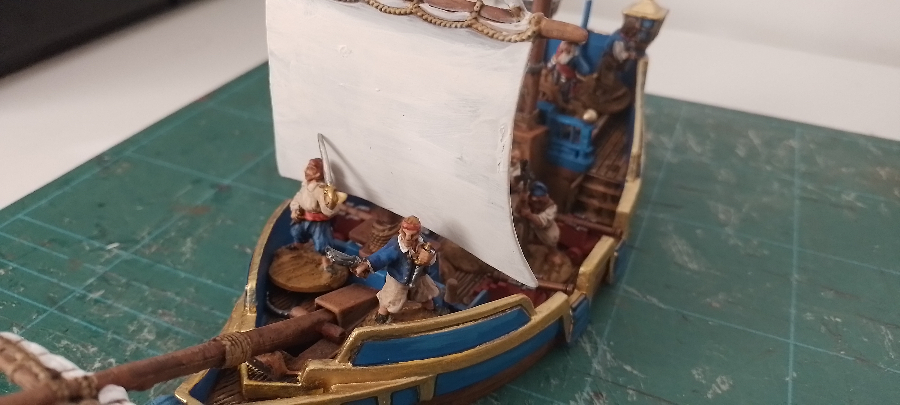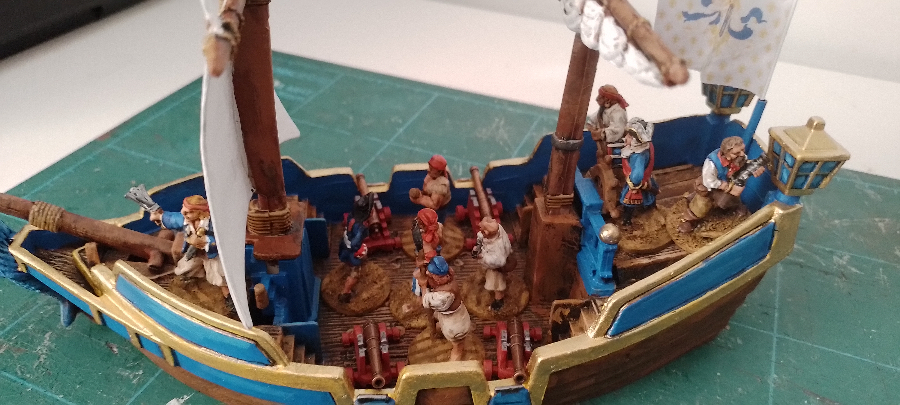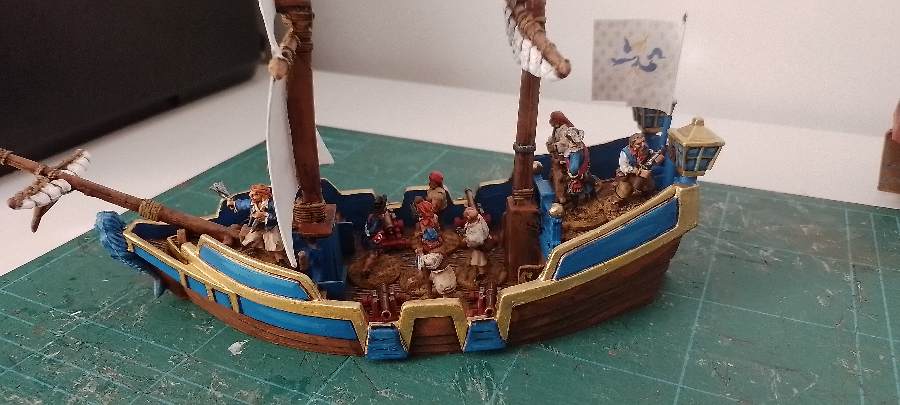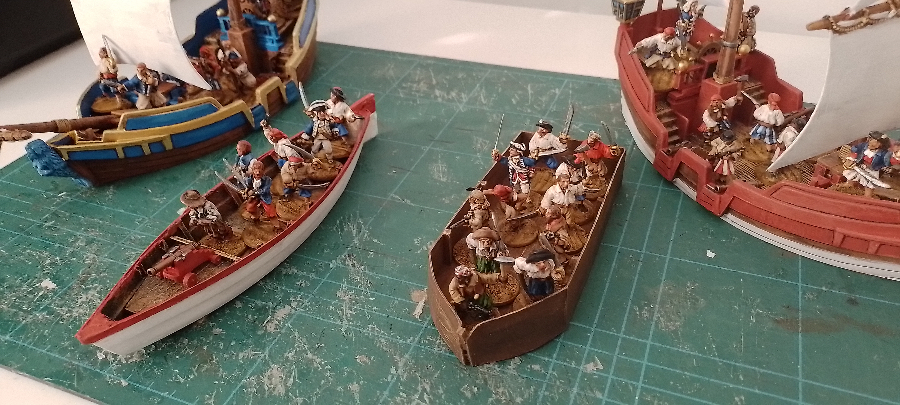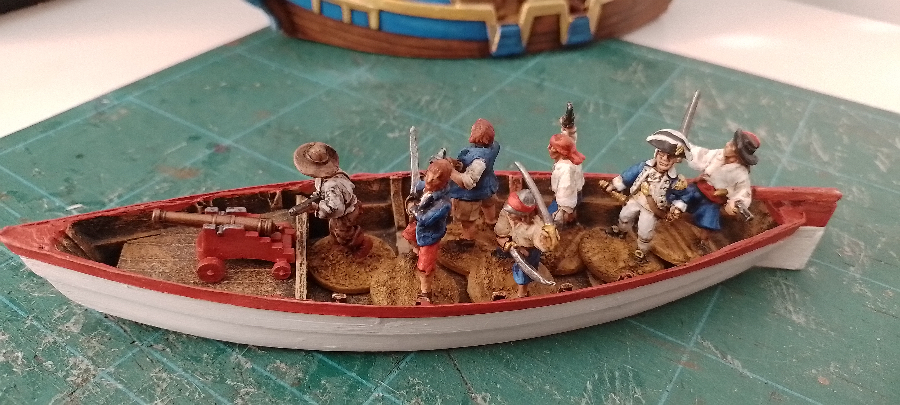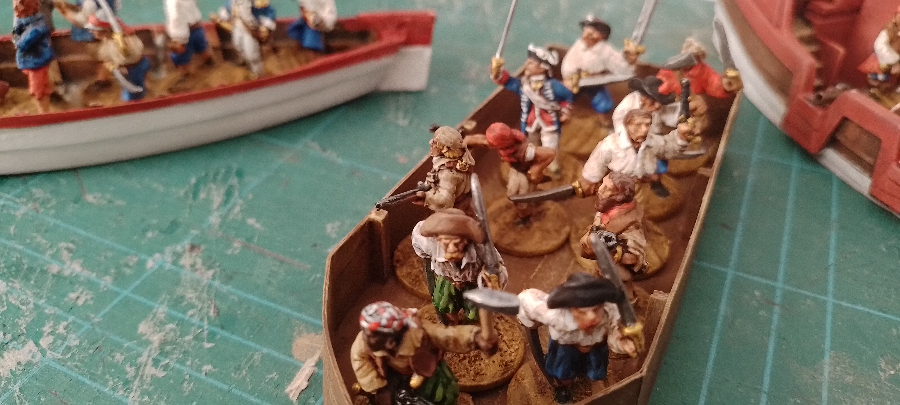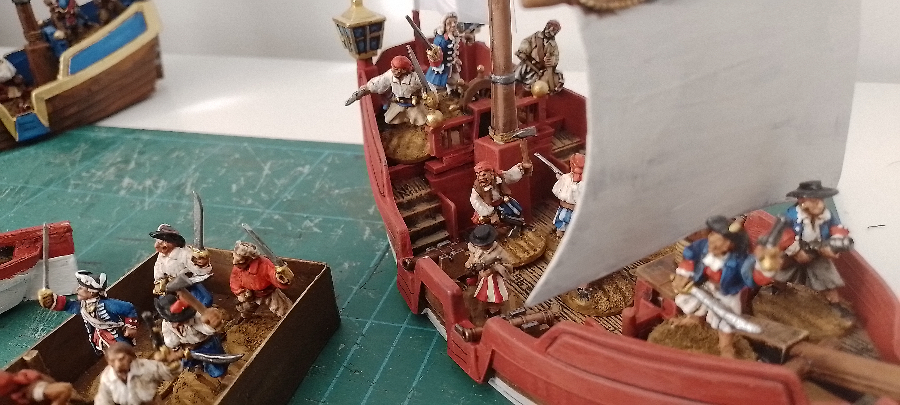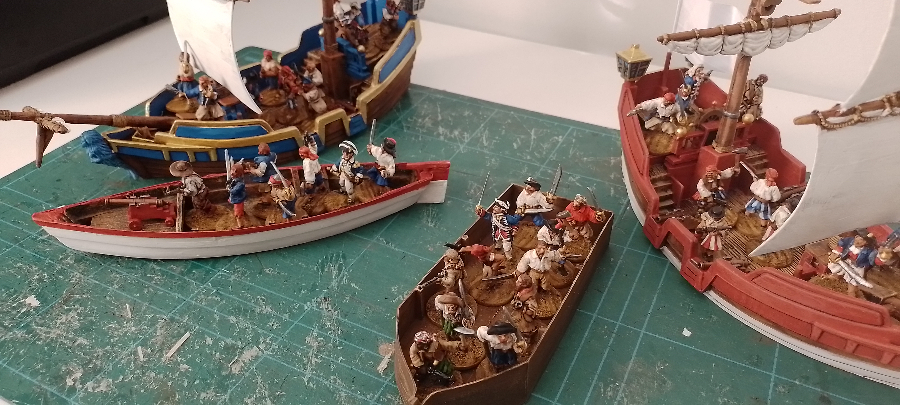 Willz.