These are from an unknown figure manufacturer.
Finished these today painted as the Berry regiment, flags by David at "Not by Appointment".
Bought them off fleabay a few weeks ago, they were advertised as 25/28mm figures but when they arrived
they are 20/22mm. However I like them and they should fit in with my 20mm figures.
If not they will go to fleabay.
The standard bearers were a pain in the arse as the flags were cast on and I tried to paint
the flags but I failed, so I cut them off and added wire poles. The flag that was left wrapped around the
the standard bearer was painted grey to fool the eye as a blanket or overcoat.
Work in progress.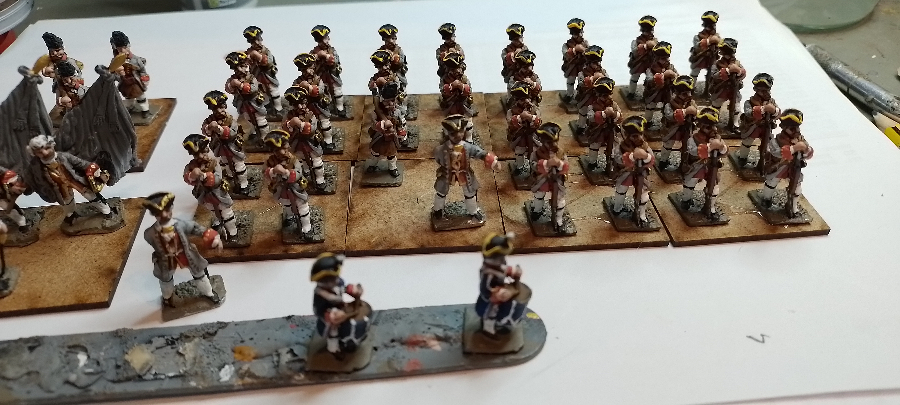 RSM grenadiers wip.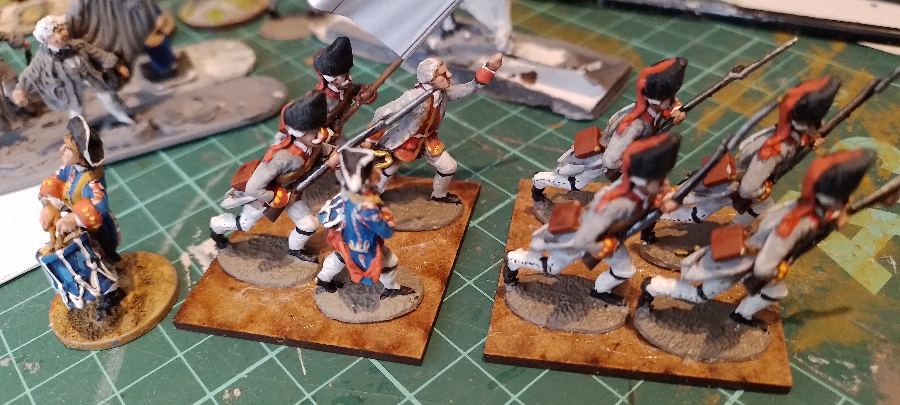 20mm wip.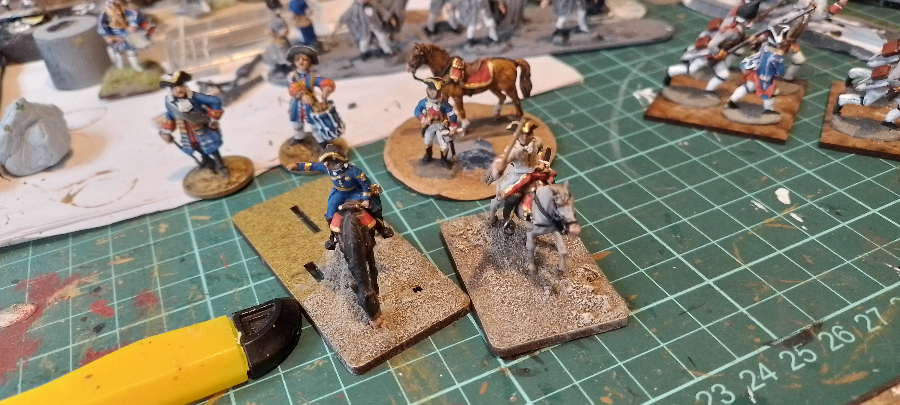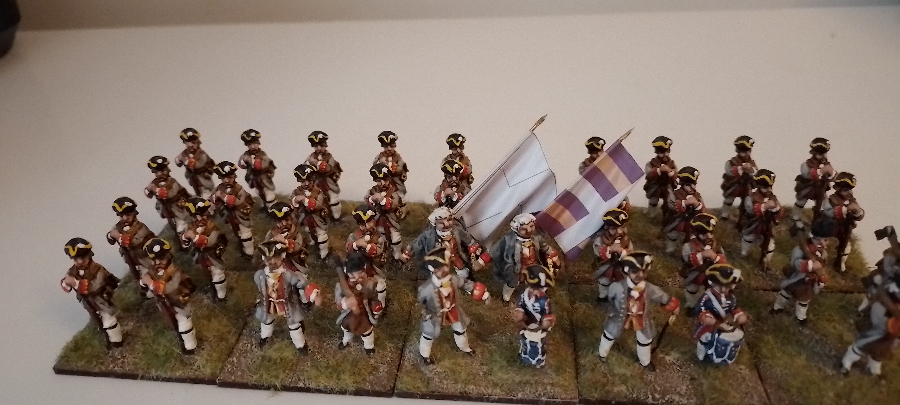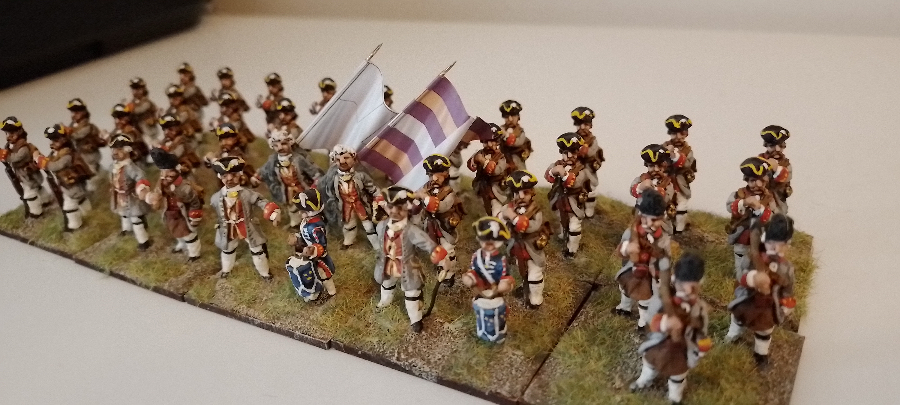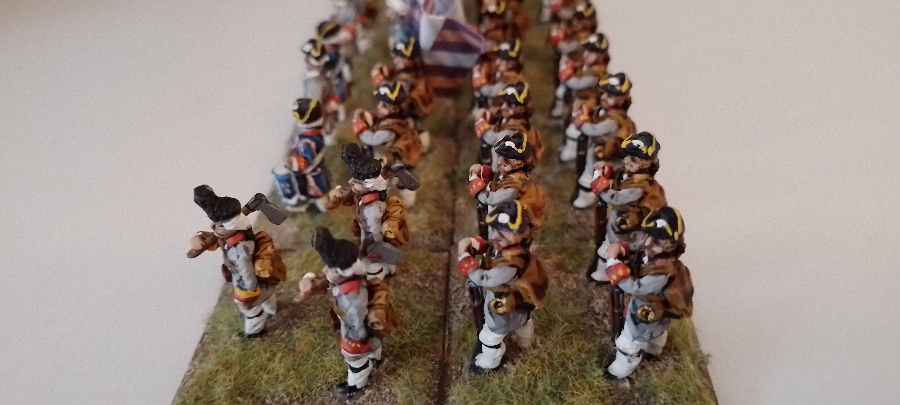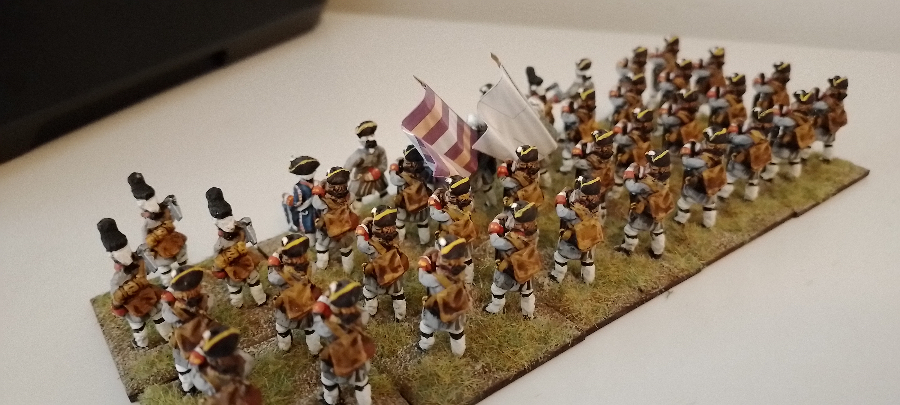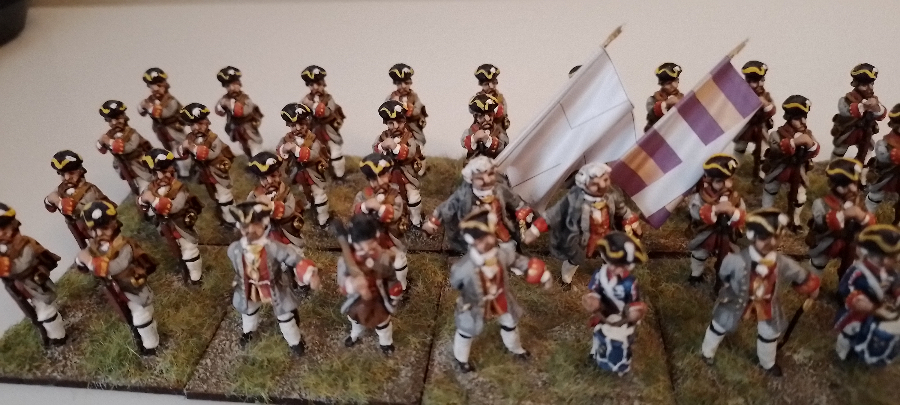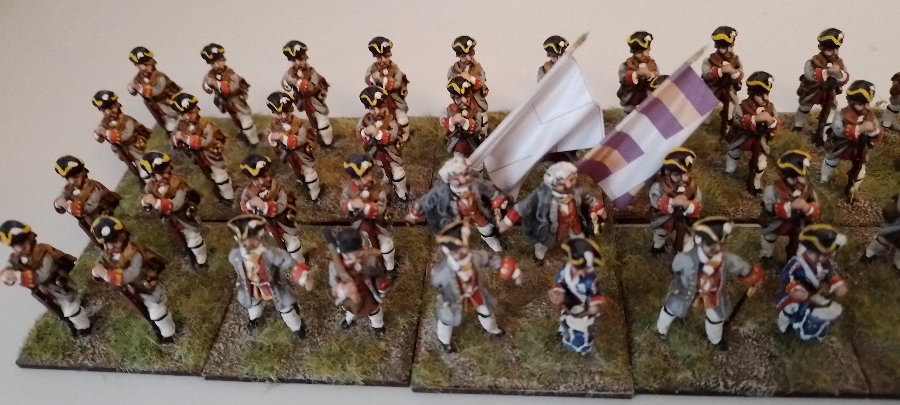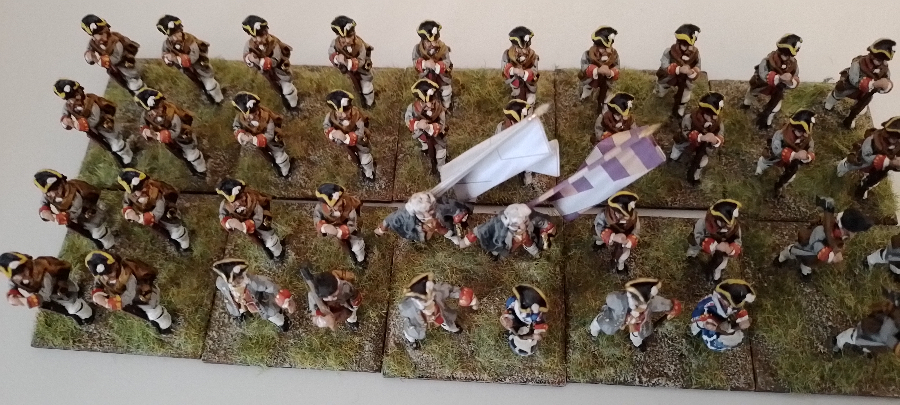 Willz.