I've been working on adding a couple of husars to my Prussian & Austrian SYW armies.
One difficulty I've had was the size of the busby. Illustrations show a range of sizes.
I've used the Italeri figures & Revell SYW hussar horses.
Here, I've used a bearskin from the HaT Napoleonic Horse Grenadiers, with the bag made of paper & a pig-tail from a plastic rod. This figure will end up being a Kalnoky hussar: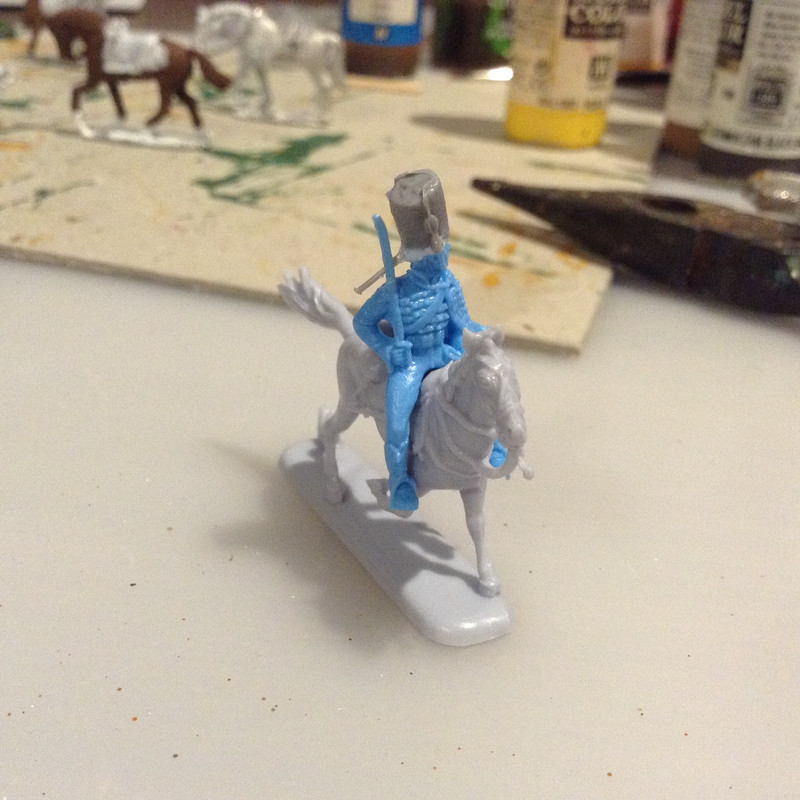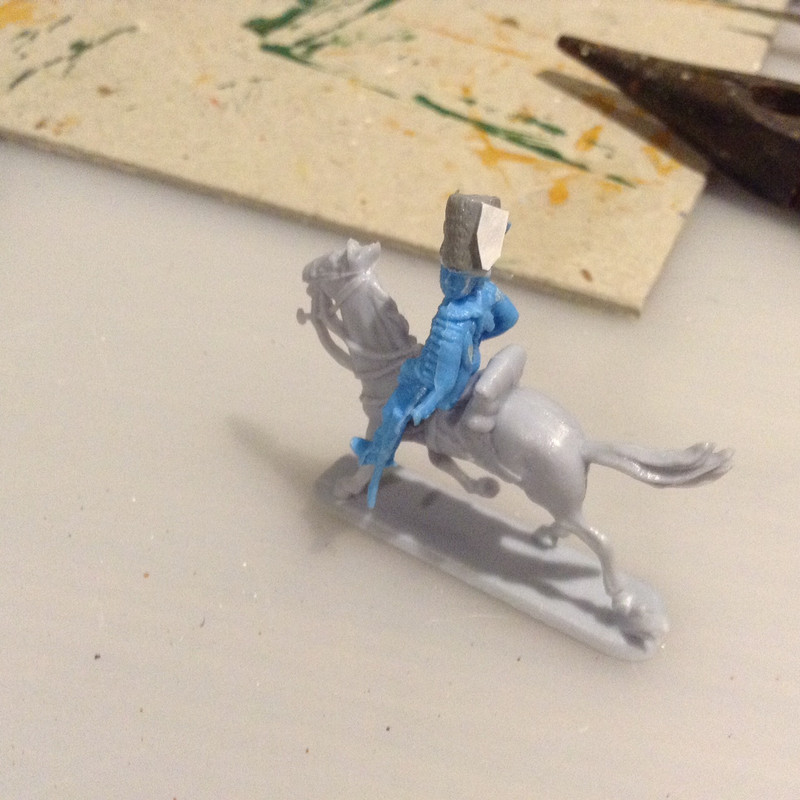 Here, you can see two already finished in the smaller busbys - a Prussian Wartenburg hussar and an Austrian Baranjay hussar.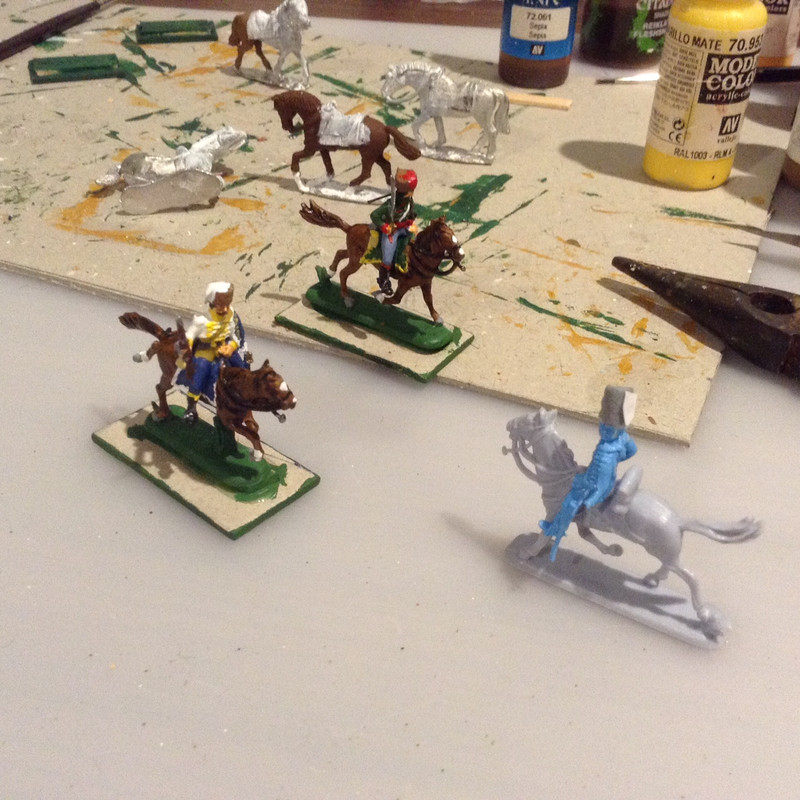 donald