I truly think I'm finished adding new periods to my collection of wargaming periods. I think I'm probably about average with these periods/armies:
Bronze Age (NKE, Hittites & Mycenaeans)
Punic Wars (Romans & Carthaginians)
Dark Ages (Saxons & Late Romans)
ECW (Covenanters & English Royalists)
SYW (French, Prussians & Austrians)
AZW (Zulus & British/Colonial forces)
Sudan (Mahdists & Anglo-Egyptian forces)
WW2 (Late war Brits, US & Germans)
The point I wish to raise is their popularity. My pals are always keen for a WW2 game. Napoleonics also gets an enthusiastic response. Some of the others, not so much.
Indeed, the Bronze Age, possibly my favourite period, is rather lukewarmly greeted by our group.
From our last BA battle, about 18 months ago: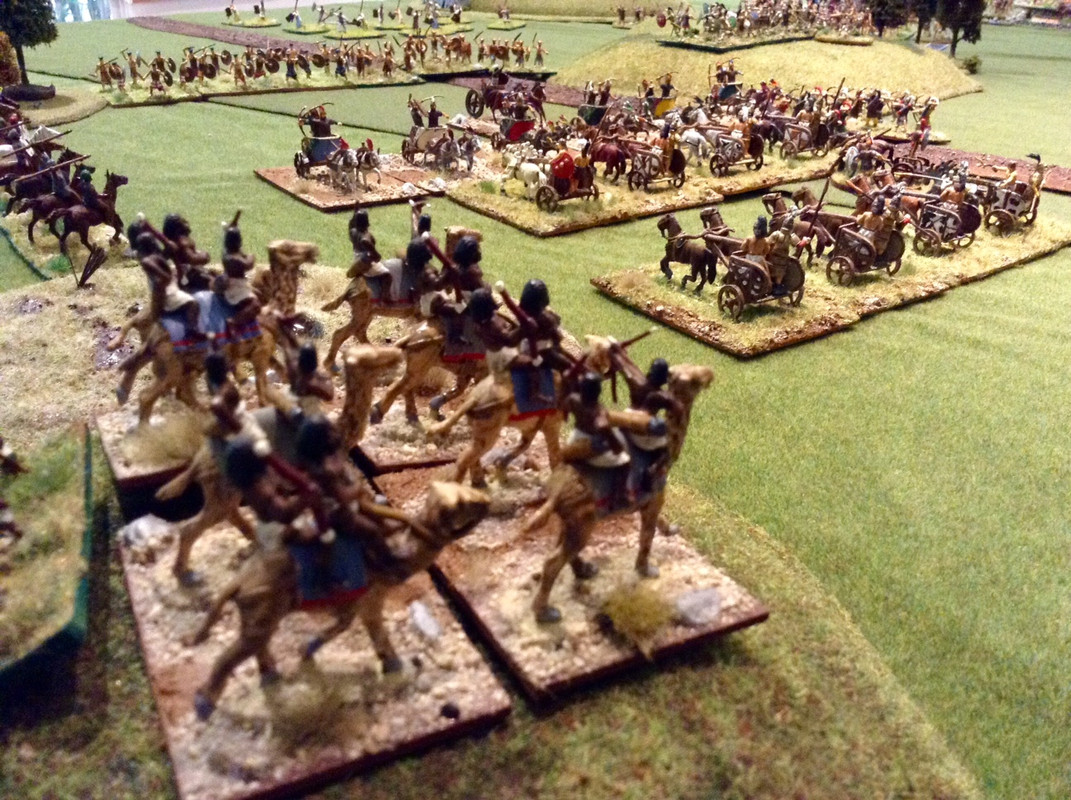 Undoubtedly, it my fascination with the literature & archaeology of the period.
So what makes a popular period for you to game & why?
donald