Finished this half unit of Compagnie Franches de la Marine from Crana Tara Miniatures with attached pioneers.
Drummer a marching figure with Warrior Miniatures drum added, standard bearer NCO with standard added.
Pioneers converted from British pioneers.
Based on 40mm x 40mm bases open order.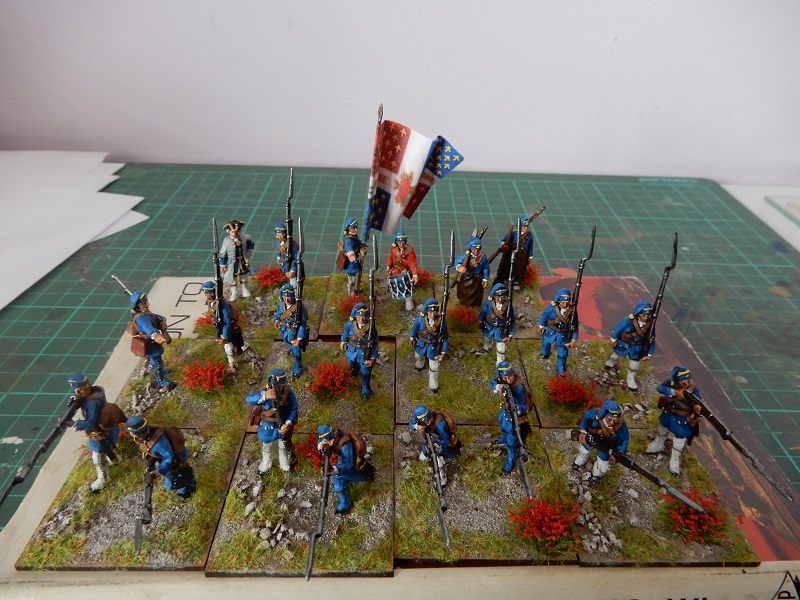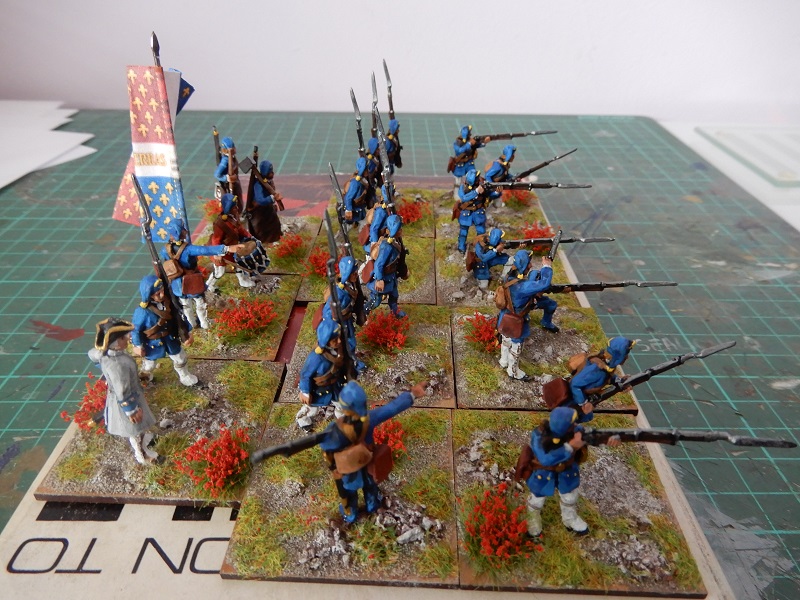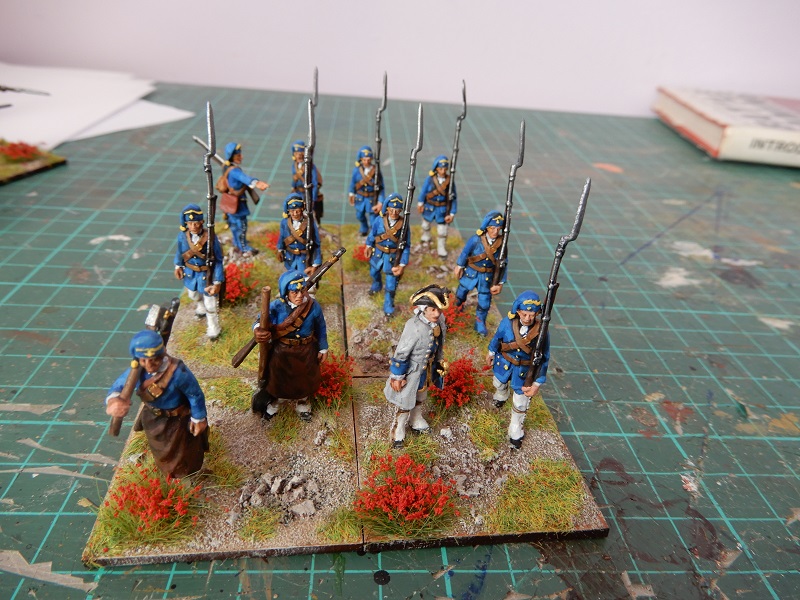 I have posted more images on The Wargames Web Site and on the Fife and Drum Forum.
Willz.