I've had in mind to do Campaldino 1289 ever since I bought the Scramasax book on the battle on a visit to Florence back in 2002. Partly because the book is magnificently illustrated (and only available in Italian
) and partly because its the battle where you're allowed to field Dante Alighieri, author of the Divine Comedy, as one of the participants.
Collected a big range of Foundry/Essex/1st Corps figures, undercoated the infantry and tried painting a few. Then put them in a big box until last year when I started undercoating the cavalry: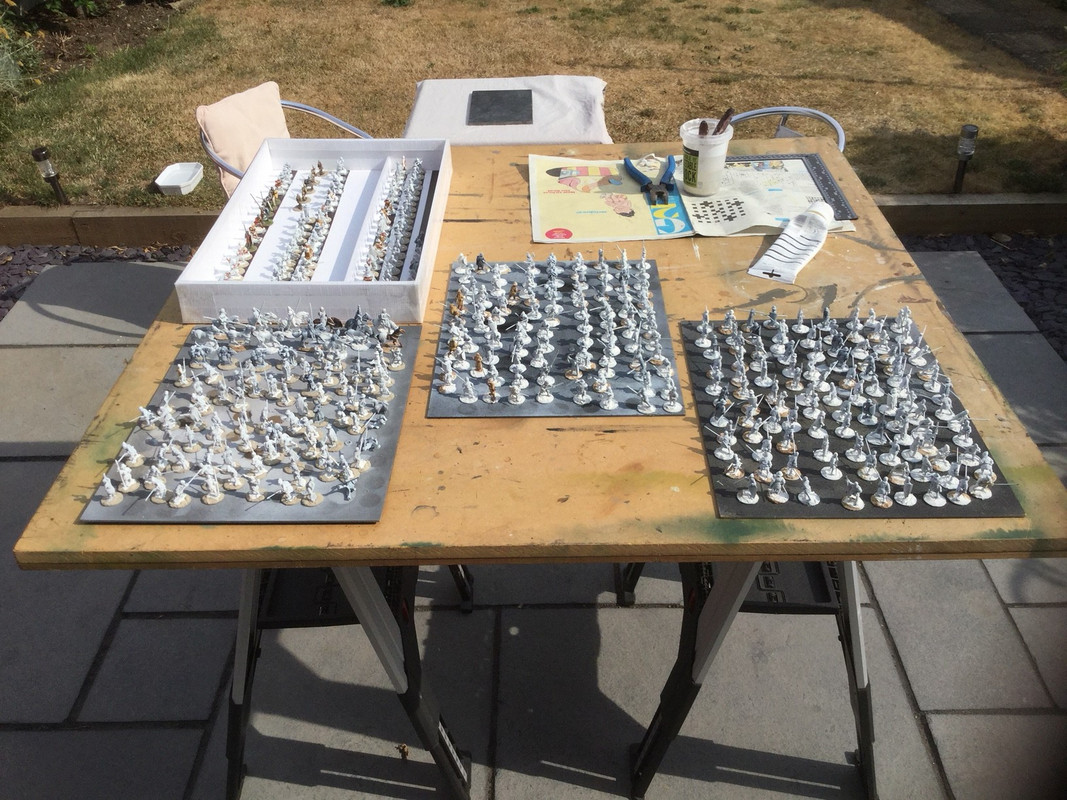 So that's my plan for the remainder of this year - get this project finished or at least usable.
The plan is to use a fast painting technique - block base colour, a couple of discrete Contrast Paint washes and a Magic Wash finish. They may not look wonderful close up but should be ok at 3 foot and more importantly, they'll be finished!
A 3D Kanban, with a glimpse of the draft electronic version and showing an update from the last couple of days: